The Association of Building Contractors of the San Bernardino Mountains is a California non-profit corporation. Our purpose is to promote an atmosphere of goodwill and cooperation between our members, governmental agencies and the community.
Our activities include…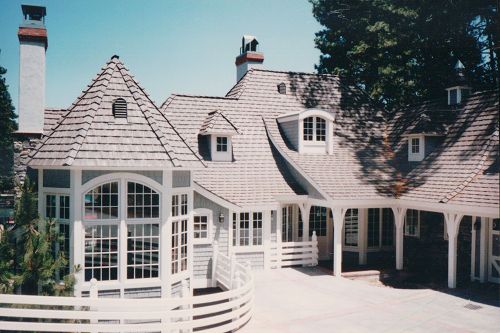 Lobbying our point of view to the County, State and Federal Governmnet as well as the Department of Building and Safety and reporting their ever-changing codes and regulations to our membership via our monthly newsletter and website.
Promoting the use of Licensed contractors, especially those members of this association, with our annual directory, newsletter, website and print advertising.
Supporting the Contractors State License Board in their efforts to prosecute unlicensed contractors.
Encourage cooperation between members of the association with our informative monthly dinner meetings and other social functions.
Why Join Now?
With the increasing pressure applied on the contracting business from Local and State Governments, it's much more difficult to stay informed, let alone affect a change. That's why a strong and collective voice that looks out for your interest is important.
As with any association, our strength is proportionate to the size of our membership. If you agree with what we're doing, then please support us with your membership. The cost is minimal: a $25 new member initiation fee plus $200 annual dues. (A $10 online payment fee is added for online payments.)
Membership applications must be received prior to December 1st. to be listed in the next yearly Membership Directory.
To join please CLICK HERE to print out and mail the application form with your payment (see below).
You can now pay your dues online with a credit card using the paypal buttons below:
New Member Dues – $275
(Click button below)
Current Member Renewal – $250
(Click button below)
Additional Categories in the Membership Directory – $35 each
(Click button below)
If you have additional questions about your purchase, please contact Sue Parks at (909) 337-6377.
To complete the application process, please send your business card, a photocopy of your current "pocket" license and a check in the amount of $225. This will cover the annual dues of $200 and the initiation fee of $25. (After March 1st. pay a total of $125) to:
Association of Building Contractors
San Bernardino Mountains, Inc.
P.O. Box 141
Lake Arrowhead, CA 92352
Your membership application will be reviewed by the Board of Directors at their monthly Board Meeting. This meeting is usually held the last Thursday of each month. You will be notified as soon as possible as to your membership. We look forward to a long and prosperous relationship.
If you have any questions, please call:
Sue Parks, Executive Director at (909) 337-6377
Thanks for joining us!